Solidarietà e Servizi is a social cooperative founded in 1979 to take care of a broad range of the needs of disabled people. In 1995, a type B cooperative was born within this organization to integrate disabled persons into the labour market through personalised professional placement.
The collaboration with our company began 18 years ago with an assignment to package gaskets. This work, however, quickly evolved into entrusting the cooperative with an entire production line.
The experiment was successful, and the partnership has grown over time. Today the cooperative Solidarietà e Servizi is fully integrated into the production processes of Vito Rimoldi.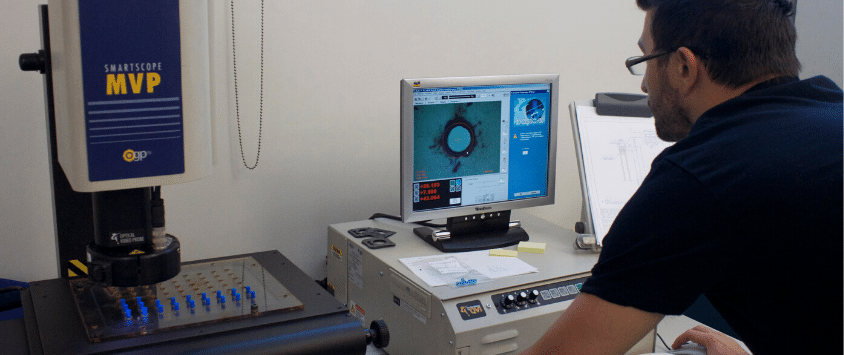 The first encounter between Vito Rimoldi and Solidarietà e Servizi took place in 2004.
At this time, Claudio Rimoldi was analysing how to improve production efficiency in the manufacture of gaskets which constituted a large portion of the company's turnover and was continuing to grow potentially requiring a huge outlay of resources.
In response to this challenge, Mr. Rimoldi decided to adopt a strategy based on making investments to improve product quality without hiring more workers, a step that might cause problems should there be a drop in production.
The development and efficiency of process engineering, needed organisational improvements, and improvements in production planning and logistics resulted in an optimization of the entire production system, which allowed the company to avoid hiring more workers by entrusting a portion of the manufacturing process to a subcontractor such as Solidarietà e Servizi.
Solidarietà e Servizi is engaged in various activities aimed at integrating disadvantaged persons into the labour market, in particular through activities related to the production of goods and services.
For many disabled or frail people, having a real job means having a place to grow, fulfill oneself, gain economic autonomy, and realise their life plan.
At the foundation of the collaboration between Solidarietà e Servizi and Vito Rimoldi is the sharing of a fundamental principle: work is an important part of the full realisation of every man. It is not only a means of satisfying material needs, but also represents a person finding his or her place and purpose in the world.
Both organisations assist individuals in fulfilling the same need: achieving the "dignity in work" needed by all persons.
The effort to adapt to the market has always been conceived as a joint one, following the motto "Con..correre", which means "run together"; that is, having a common commitment to the same goal. There is a sense of transparency and trust between the two organizations that has favored an exchange of views, and has resulted in an adjustment of tools and tasks to new circumstances.
Our company made a huge R&D investment in reviewing and innovating its manufacturing processes, trying to make them as simple and secure as possible, while also taking into consideration the needs of disadvantaged people.
Thanks to this, the cooperative was able to train its workers to carry out the last phase of the gasket production process, a job that was made simpler and safer after the implementation of specially designed machinery.
All of this made the overall processes more efficient. Our company gained back in terms of quality what it had invested in meeting the needs of its workers.
Today Solidarietà e Servizi manufactures millions of gaskets per month, using special machines designed and built by the company.
Vito Rimoldi continues to support the cooperative through its continuous efforts to improve process engineering, control and monitoring, and production planning and logistics.
The collaboration with Solidarietà e Servizi has been an opportunity for continuous growth that has led Vito Rimoldi to develop many transversal skills and discover new job potentialities.
The first benefit of this development is an awareness that machines can be adapted to the needs of human beings, permitting them to enhance their talents.
This has accentuated our vocation of research and innovation that sprang out of designing special machines guaranteeing the safety of the staff.
Working with people who have limitations has also led us to embrace the innate value of each resource we make use of.
The person is at the center of work—the experience of this fact has increased our awareness and also enlightened us as to a better way of managing the rest of the staff.
To have a look at the values that define our company click here