CNC machining is ideal for creating small/medium series prototypes, but it's also useful for creating single customized pieces.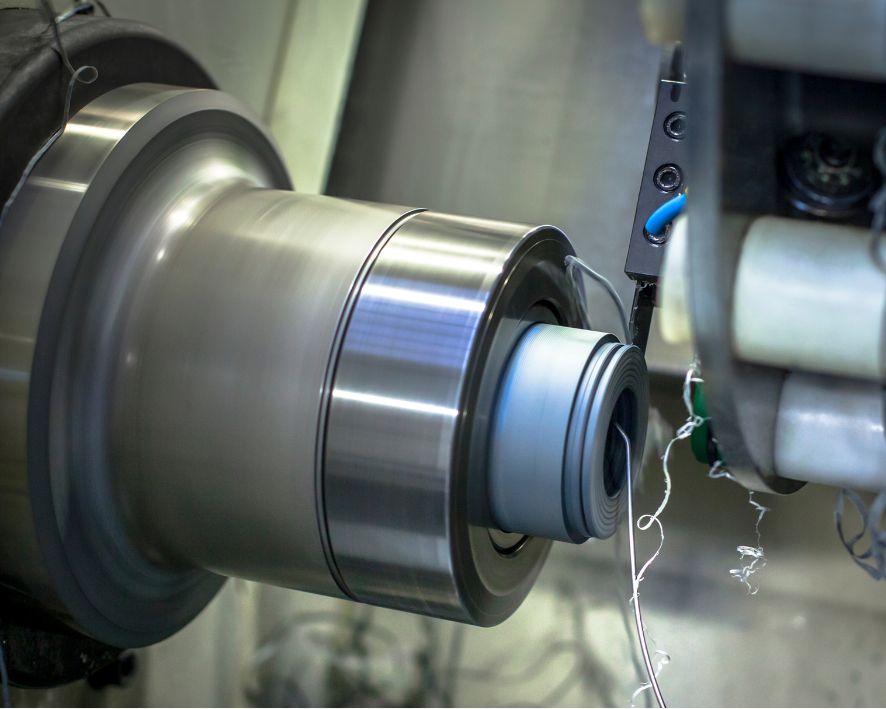 The turning
Manufacturing is preceded by the programming of a software that interacts with CNC machines and manages all of the operations of the tool, which is connected on a specific axis.
Thanks to the featured geometries of these tools, it is possible to realize highly complex parts that maintain an excellent degree of finish, often comparable to the finish on printed gaskets.
Our latest generation machines, born from the union of precision turning and technology 4.0, make the process extremely fast and flexible.
Materials
At Vito Rimoldi we are able to process polyurethanes, elastomers, and virgin and filled PTFE.
The used, semifinished products are produced exclusively in Europe by high quality suppliers, which guarantees that their mechanical features will be maintained over time.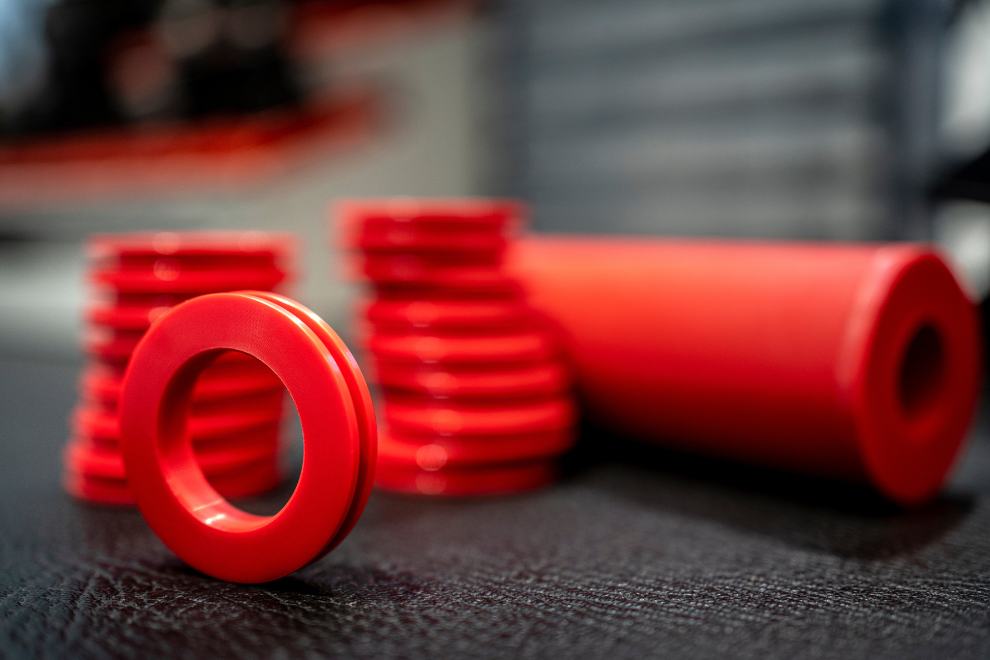 Products
We produce gaskets for hydraulics, pneumatics and customized items such as vibration dampers, bellows, for various industrial applications.
Thanks to the experience we have gained over the years, we are able to replace obsolete solutions by introducing new geometries and advanced materials.