These consist of either elastic elements made with high-quality elastomers and closed-cell flexible expanded plastics with a spongy consistency. They are used inside braking systems.
They work while immersed in oil, performing the function of volumetric compensators. They are characterized by very high elasticity and their production requires dimensional and geometric accuracy.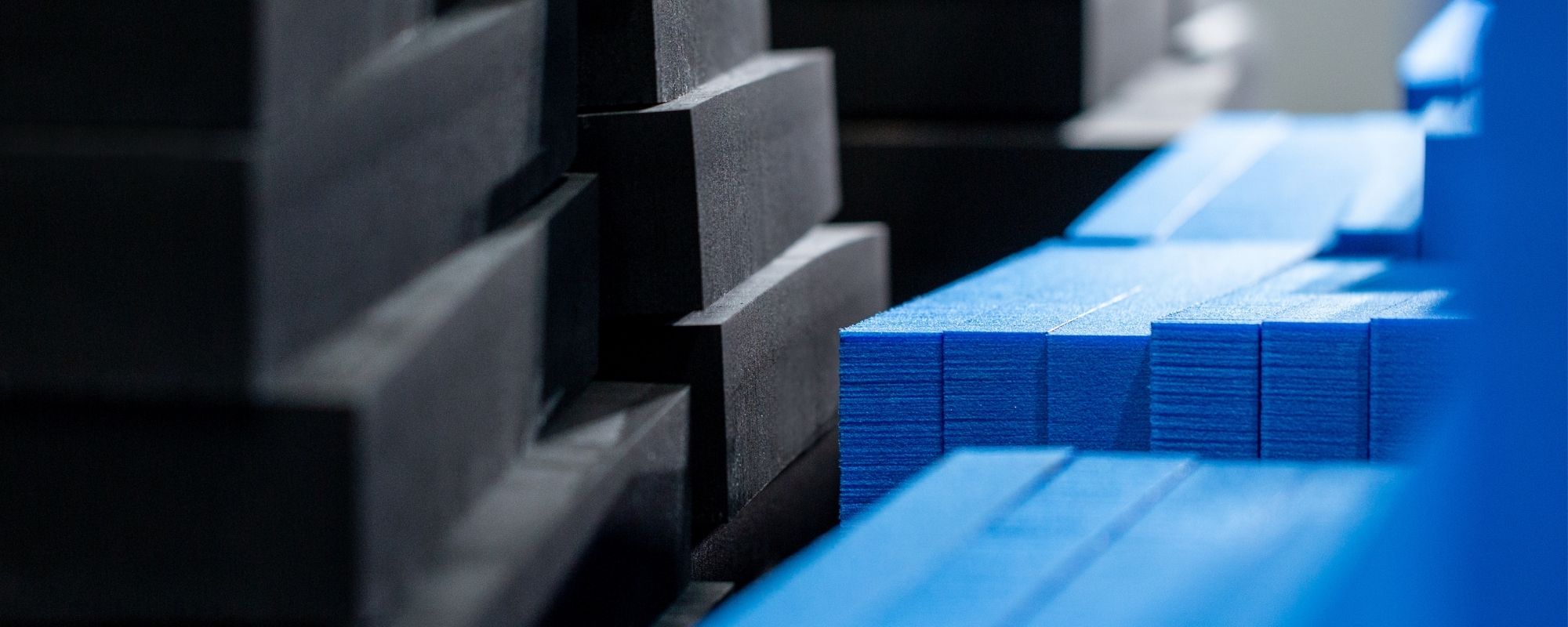 Customized thickness
Sponge gaskets are formed from foam blocks of different densities and properties.
The first stage in our production process consists of cutting these blocks into sheets of a defined thickness. This is done using precise cutting machines with rotating blades.
Water-jet technology
Our company philosophy led us to design and manufacture multi-head water-jet machines that cut with extreme accuracy and at the same time guarantee the productivity level required by our market.
Water-jet technology for the processing of soft materials allows precision and reliability and ensures the manufacture of products conforming to needed sizes and shapes.
We are thus able to satisfy requests for large production volumes while maintaining consistent quality parameters, which is essential for the gaskets' proper functioning and to prevent costly interruptions on assembly lines.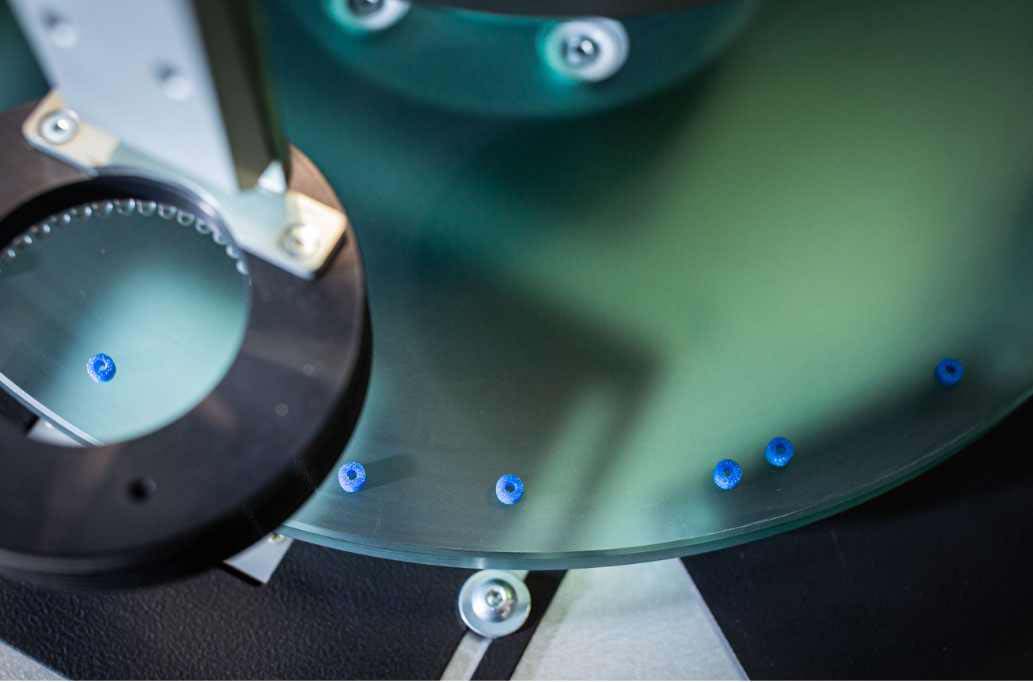 100% product control
The process of producing sponge gaskets is subject to strict quality controls.
A laser scanning machine regularly checks the thickness of the sheets obtained from the foam blocks.
Automatic control machines measure and check the size and shape of each and every product. Sponge gaskets are then automatically counted and packaged in pre-set standard quantities.
All stages in the production process are carried out in-house.
We have designed and manufactured custom-made water-jet cutting machines to meet the needs of our customers.
The entire production process has been optimized, and our automatic control machines allow us to conduct statistical analyses of productivity, efficiency, and quality.
The reliability of our process is confirmed by Cp and Cpk values >1.33.
The trust expressed by our customers pushes us to improve further.