These gaskets are designed for water or diathermic oil die-cast aluminium radiators, both conventional and bi-metallic.
They are mostly intended for industrial use, but can be also utilized in maintenance operations and as spare parts.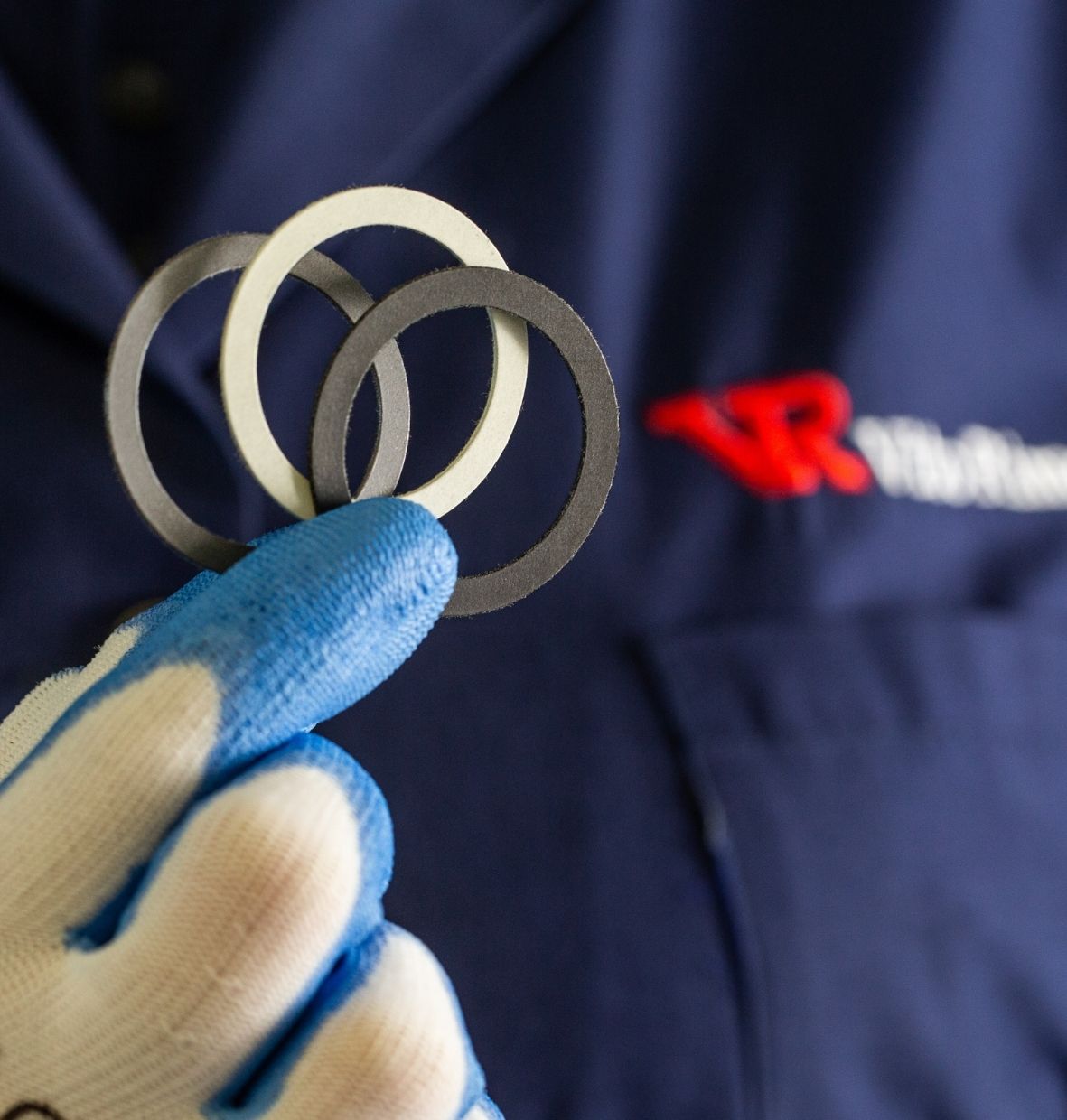 Market leader for over 20 years
Our production of radiator gaskets began in 1998 thanks to a partnership with Frenzelit GmbH, a market-leading company in the production of state-of-the-art gasket materials.
Radiator gaskets are mostly intended for Original Equipment Manufacturers (OEMs) . They are packaged to be inserted on automatic processing and assembly lines.
Single raw radiator elements are assembled in groups and subjected to powder and anaphoresis coating. These painting processes require treatments in drying ovens up to 180°.
Continuous improvement
Frenzelit gasket materials have been developed over time to meet specific requirements.
Radiator gaskets maintain their clamp force even after harsh coating and drying cycles in the oven.
They are able to withstand thermal stress and maintain the elastic properties that ensure a perfect seal.
novatec® HPN
novaform® Comfort
novaform® 2600
All of these materials are characterized by a special antistick coating that prevents the gaskets from becoming glued between the flanges, thus guaranteeing their ease of removal and rework.
Because of our experience in this market and the high efficiency of our production lines, we can offer a uniquely large range of products, even in this highly standardized production sector.
Radiator gaskets are produced in two different thicknesses and with variable internal and external diameters.
Our multi-head water-jet cutting machines allow super-fast prototyping and the production of small pre-series.
We collaborate with other leading companies in the construction of lines, components, and equipment for aluminum radiators.
This has deepened our knowledge of the market and put us in a position to guarantee our customers professional technical support from the early stages of project development all the way to product industrialization.
Our partnership with Frenzelit GmbH ensures our access to the best materials available on the market and a high and consistent standard of quality.
Our years of experience in this market allows us to offer our customers specialized technical support and assistance.
Our OEM products are packaged ready to be inserted into automatic processing and assembly lines.