These are gaskets made by numerical control lathes using various types of elastomers or plastics and produced in a wide range of shapes. They are normally used in hydraulic or pneumatic applications.
Numerical control turning
Hydro-pneumatic gaskets are obtained from lathes equipped with special cutting tools. This technology does not require investing in the construction of injection molds and allows the production of minimum quantities, even single pieces.
Starting from a drawing of the gasket, the operator designs its final form using the lathe, which defines its faces and diameters. The time-to-market for these products is extremely short.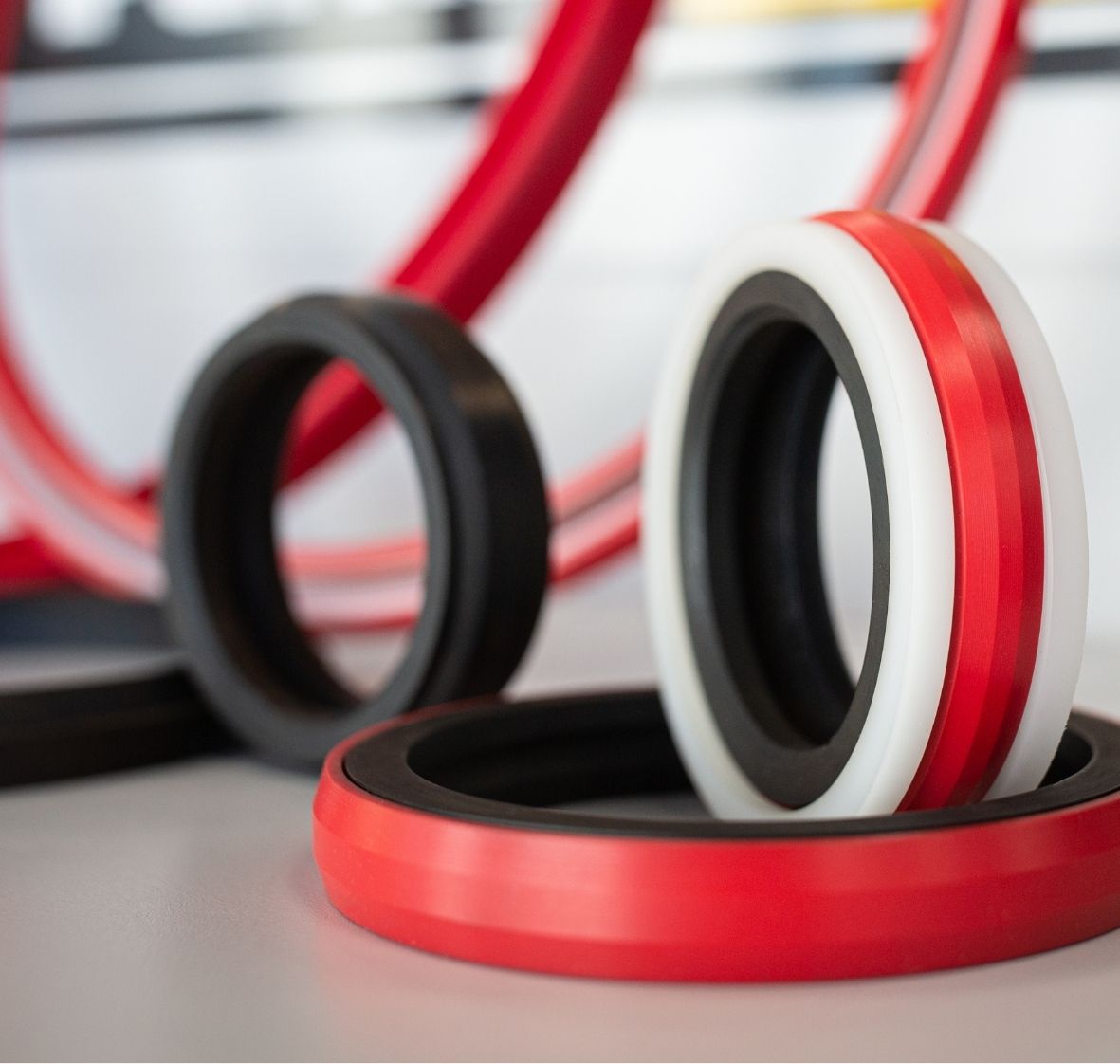 Applications
Hydro-pneumatic gaskets feature static and dynamic sealing functions and are used for both rotary and translation movements.
Their applications are many and diverse, including:
earth-moving, agricultural, lifting, and transportation machinery.
production machines such as injection molding presses and shearing and sheet metal stamping presses.
engines, transmissions.
various kinds of hydraulic and pneumatic drives.
Materials
We can employ a wide range of materials depending on the characteristics of the application in terms of friction, pressure, resistance to chemicals, and the physical action of the fluids in contact with the gasket.
These materials are:
polyurethanes with various characteristics and properties.
other elastomers such as NBR, EPDM, FPM, and MVQ silicone rubbers.
thermoplastic materials, such as POM, PA, PTFE, PE-HD, and PEEK.
metals, such as aluminum and stainless steel.
we produce custom-made designs in a very wide range of shapes.
we manufacture gaskets very quickly, thus drastically reducing any machine downtime.
we acquire the geometries from existing gaskets.
we provide advice on the best gasket to use in every application.