OLMA was established in 1946 as a manufacturer of profiling machines. In the early 1970s, to meet the technological demands of the market, OLMA decided to enter the household appliances field and to specialize in building transfer systems for the production of cabinets, panels, and doors for refrigerators, washing machines, dishwashers, freezers, water heaters, and kitchens.
Since then, the company designs and builds highly automated and customized lines for processing various types of sheet metal components.
These production lines, ranging from 20 to 60 meters in length, start from pre-cut sheets or coils and incorporate cutting, bending, flanging, welding, clinching stations, robots, last- generation hydraulic systems, and sensors. Each plant is managed by software developed by OLMA's technicians.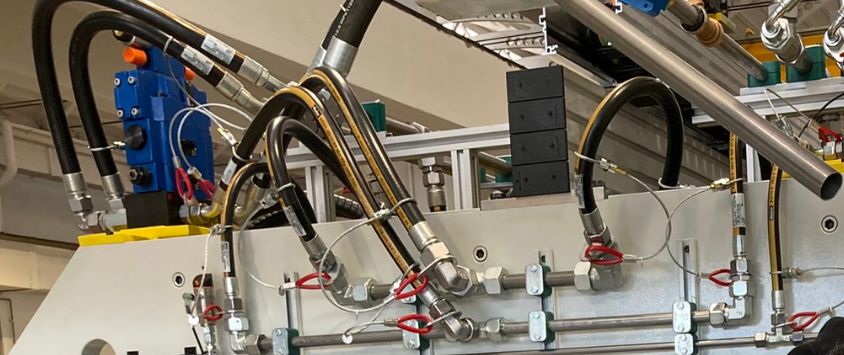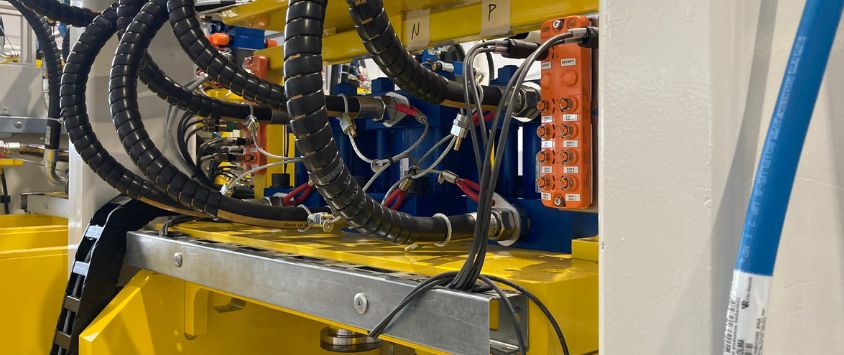 Parker Hannifin Technology
Once they became aware of the quality of Parker solutions in the field of low, medium, and high-pressure fluid transfer, OLMA approached Vito Rimoldi, a direct distributor of Parker Hannifin products. The goal was to ensure that the end customer received a completely safe system without any dangerous oil leakage.
As a Parker Fluid Connectors distributor and a leader in "dry technology" for the hydraulics sector, Vito Rimoldi was able to provide OLMA high-quality Parker products.
The first step with Vito Rimoldi
Beginning in 2007, OLMA implemented the Parker products supplied by Vito Rimoldi on the machine onboard systems of their production lines.
The high reliability of the supplied products convinced OLMA to use this brand exclusively in their facilities.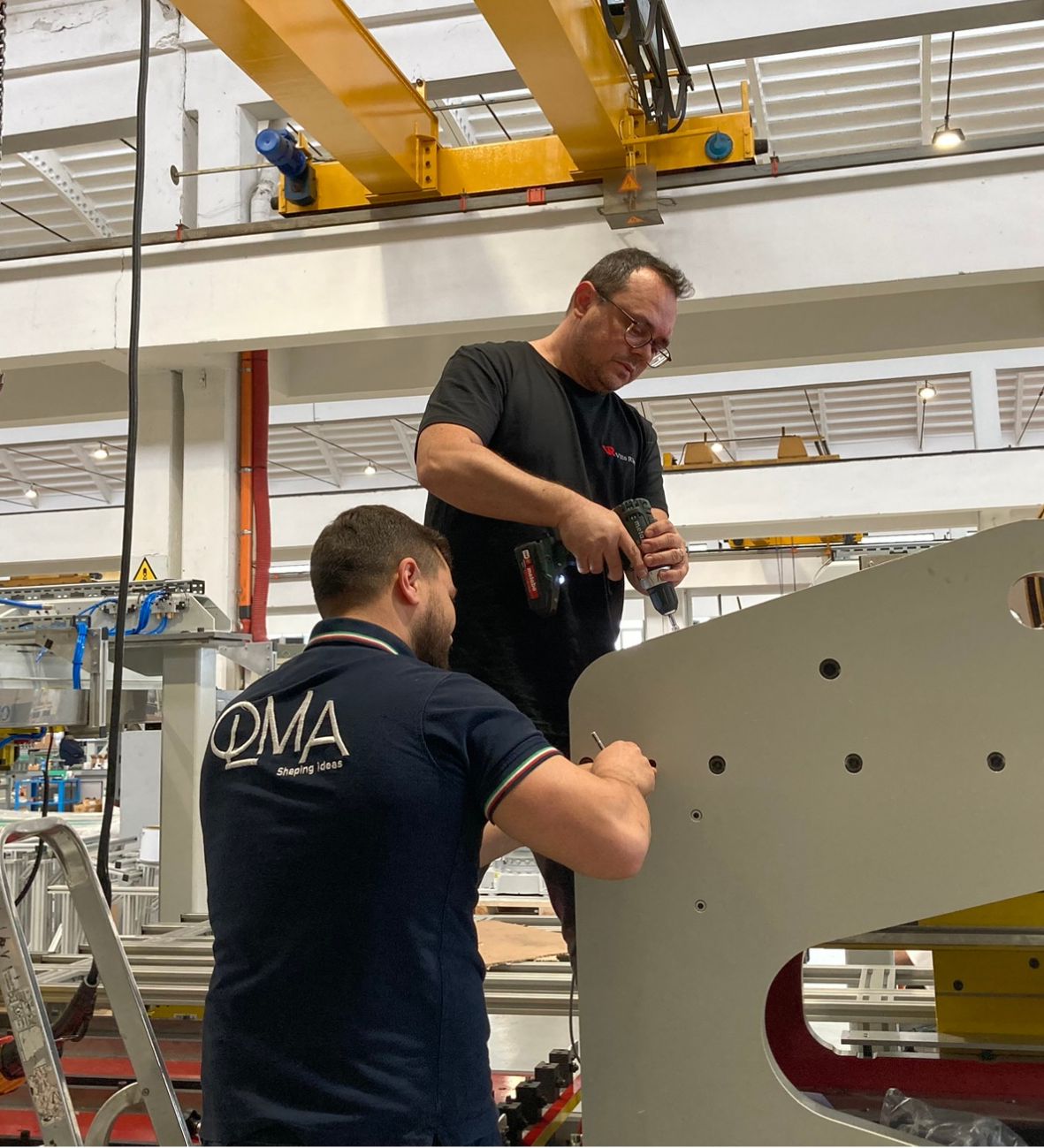 The service offered by Vito Rimoldi
Besides supplying Parker products, Vito Rimoldi has provided OLMA a specialized technical operator for managing interventions into the machine onboard systems. This service allows OLMA to outsource assembly and maintenance tasks to a highly specialized partner, eliminate infrastructure costs, and plan preventive maintenance accurately.
Thanks to the utilization of Parker Tracking System (PTS), Vito Rimoldi also ensures that the customer can monitor and trace connected hoses in its plant. PTS generates a unique identification code for each group of flexible hoses, printed on a barcode. This allows the quick and precise identification of products, expediting replacements without the need to involve the original manufacturer.
Furthermore, Vito Rimoldi takes care of material procurement and the creation of a dedicated stock of Parker products.
A winning partnership
OLMA has expressed great satisfaction with its collaboration with Vito Rimoldi.
They now fulfill orders received from major players in the household appliances industry with increased confidence. They can now meet production deadlines and ensure a clean fluid power connection, protecting both operators and the environment.