PVR is a renowned Italian company offering products and services in the vacuum technology sector.
It was created in 1964 in Civate (LC - Italy) with the name of Rotant. In 1995 it adopted the name of P.V.R. and moved its headquarters to Valmadrera.
In 2010 P.V.R. was acquired by Agilent Technologies Italia, a subsidiary of the US company Agilent Technologies Inc., and for some years it operated as its Rough Vacuum pumps division.
Since 2017, after the sale of the Agilent Italia business unit to the current shareholders and owners, the company has returned to being a wholly Italian company.
Today the company is expanding rapidly; it has enlarged the range of products it offers and entered into new markets. It is now present in the food, chemical, pharmaceutical, packaging, medical, heat treatment and metallization, woodworking, and research laboratory sectors.
PVR relies on a highly specialized technical team and a commercial and service network, both of which are present in many places all over the world.
The vacuum pump sealing system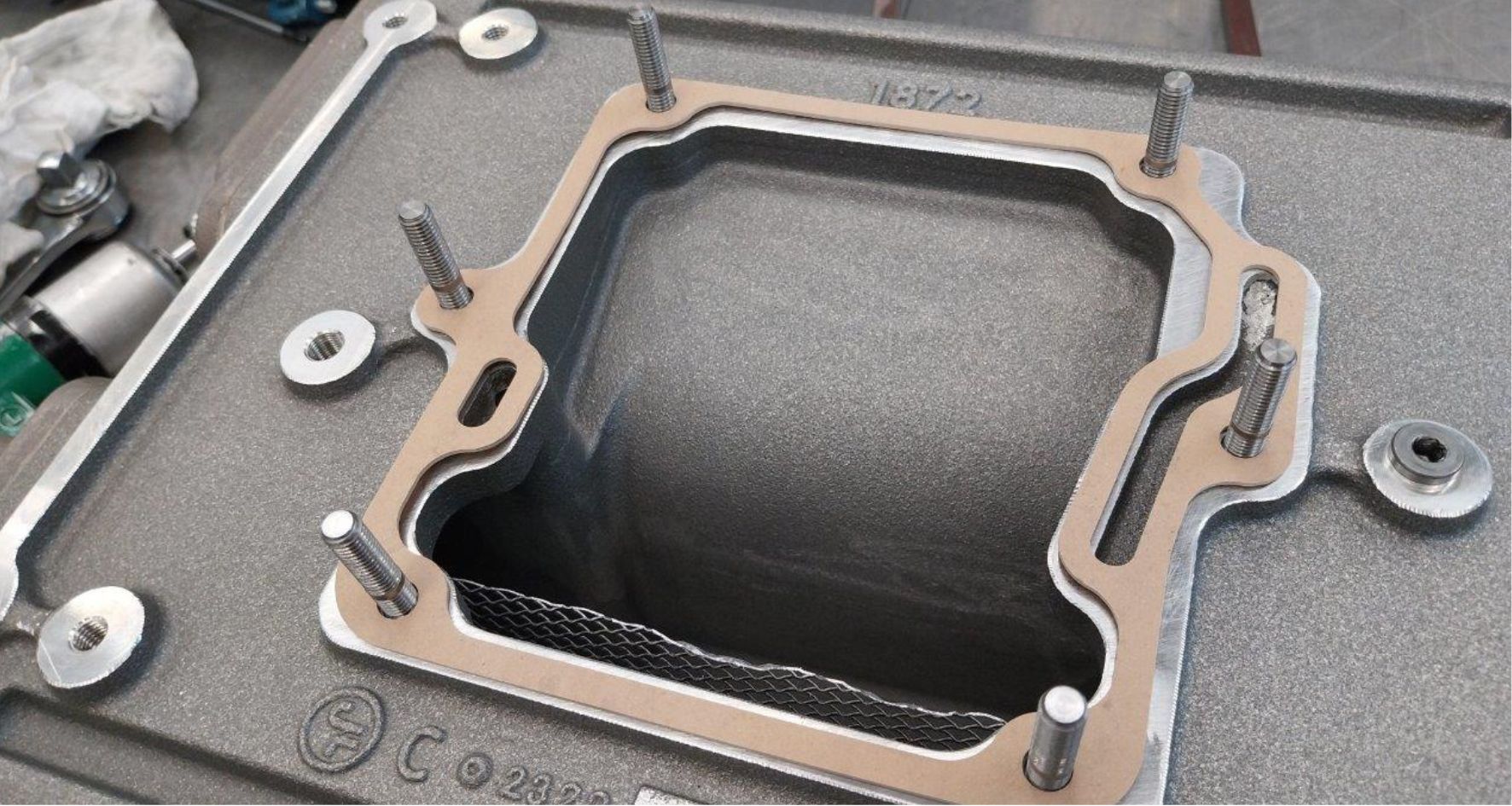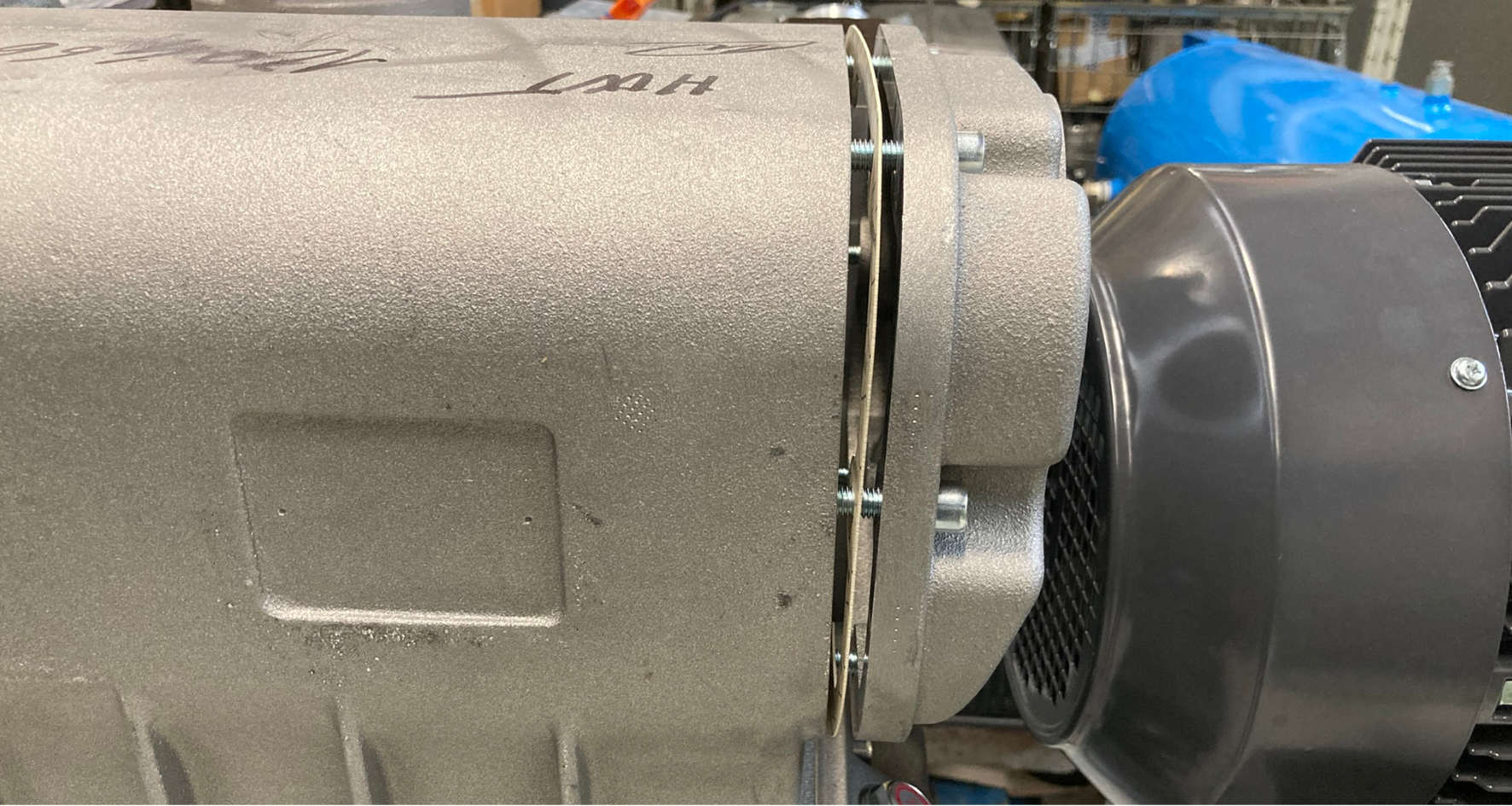 A vane vacuum pump is a mechanical device capable of generating a vacuum using a volumetric compression principle.
Its design consists of a rotor that is mounted eccentrically inside a cylindrical housing and is called a stator. Blades mounted inside the rotor move in and out due to centrifugal force, following the internal surface of the stator.
This movement generates variable volumes capable of sucking gas from a tank and then expelling it into the atmosphere, thus creating a vacuum inside the tank.
The circulation of the oil that is essential to ensure the performance of the vacuum and to lubricate the various components occurs as a result of compression.
This lubricant is drawn from the oil tank to the stator due to pressure differences and is then expelled into the tank, where it separates from the air to enable a new recirculation.
The components that make up the pump are joined by interposed gaskets that must guarantee the proper sealing of oil against the atmosphere: because the stator and tank are metallic elements with irregular shapes, the sealing system is often characterized by wide or irregular bolt spacing and, consequently, by low surface pressures on the seals.
Flat gaskets operate in particularly difficult conditions, and the designers must choose suitable gasket materials and geometries to guarantee proper sealing.
In 2020 VR identified an extremely innovative material within the Frenzelit range- novapress850®. VR proposed to PVR that gaskets using this material be tested on some "difficult" applications characterized by irregular mechanical components and few bolts.
This product has proven that it performs well even in situations of unfavorable pressure distribution. It perfectly combines the sealing properties of elastomer gaskets with the robustness of fiber ones. It is characterized by a greater adaptability and a hundred times stronger seal than any traditional fiber gasket.
It was therefore decided to test the sealing performance of novapress850® on the PVR EU160 pump model and comparing it with that of novaform®220S.
Clamping tests were performed and pressure distributions were analyzed with Fuji Prescale film. VR also suggested modifying the geometry of the gaskets by reducing their dimensions, especially in low pressure areas.
Clamping tests were performed and pressure distributions were analyzed with Fuji Prescale film. VR also suggested modifying the geometry of the gaskets by reducing their dimensions, especially in low pressure areas.

novapress850® gaskets in their modified shape have produced better results than novaform®220S gaskets. They were able to achieve a good seal starting from only 10Mpa pressure. At the end of the validation tests, this new solution went into production.
Today PVR is carrying out tests to implement novapress850® gaskets in other vacuum pumps series, taking advantage of another property of this material; namely, that of being approved for use with oils, fuels, and refrigerants, and in applications in the food industry, drinking water systems, and gas systems.
The experience with PVR demonstrates the benefits of creating a collaborative synergy between customer and supplier: the sharing of emerging problems and mutual know-how has favored the growth of both parties, to the point of giving birth to other opportunities, such as, for example, with respect to sound absorbing products and products intended for ATEX applications.
This is how our company likes to work. We are proud to have a partner like PVR on our side!