This refers to a technological process used by Vito Rimoldi spa to produce asbestos-free, expanded graphite, and metal-rubber gaskets. This production is characterized by high volumes with high quality standards, mainly for the OEM market.
More than eighty years of history and experience allow us to respond to every customer need, thanks in part to our partnership with international suppliers who are recognized for their reliability and expertise.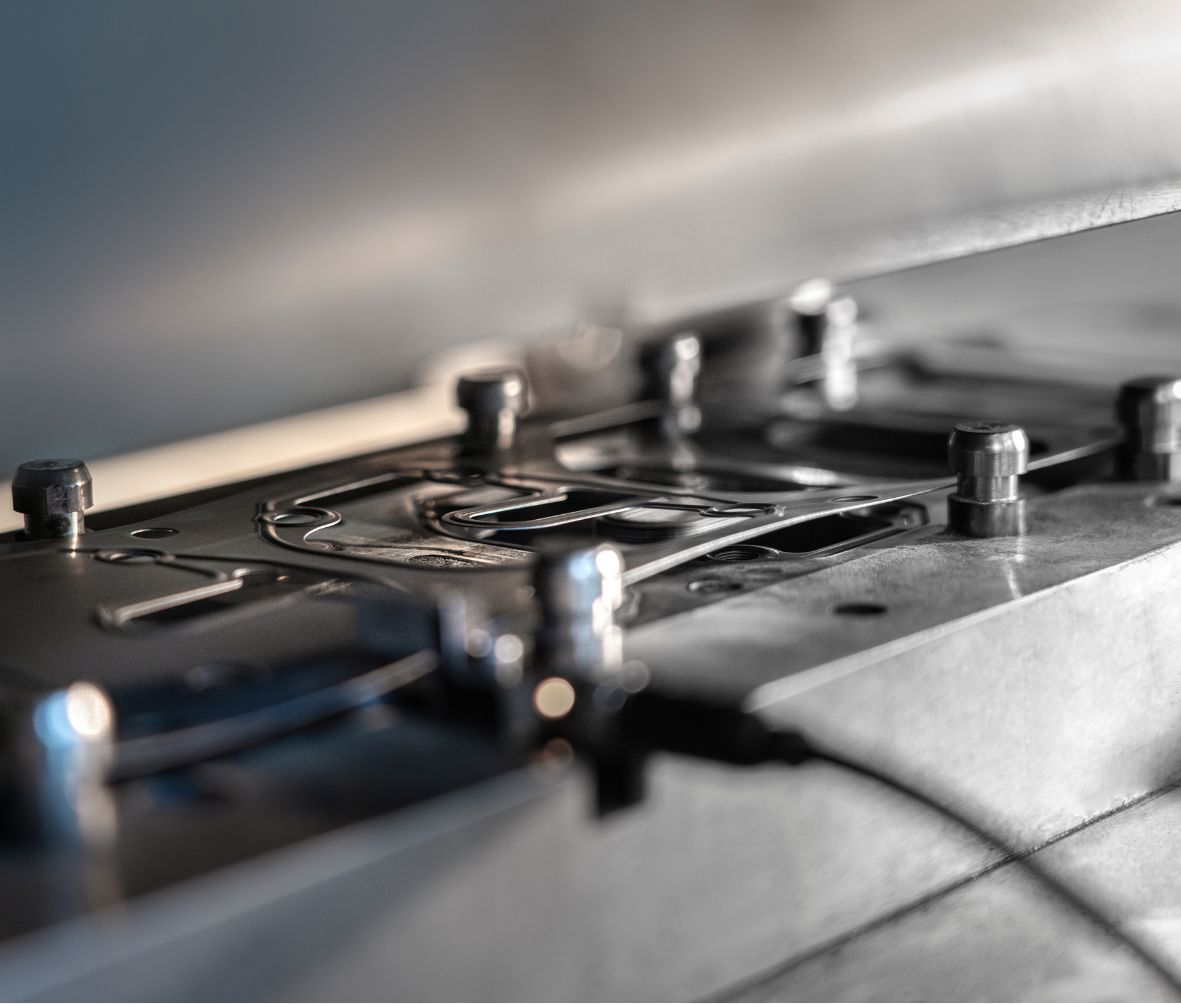 Knowledge of the process
Prior to the development of the blanking dies and the correct production processes, it's fundamental to define the right material based on the features required by the customer. In the early phases of the project our technical office, in addition to identifying the correct material, studies the correct geometry in light of the most suitable dimensional tolerances. All of these steps are necessary to defining the type of die that must be created.
An in-depth knowledge of the blanking process allows us to manage every step of the process, including an awareness of the most critical characteristics of the different materials. In this way we can anticipate and reduce the risk of issues arising that are related to the manufacture of new products and to the maintenance of their quality.
Customization of blanking lines
The production needs of some of our customers with respect to the materials used have led us over the years to design and construct customized blanking lines.
The combined use of dies and presses equipped with loading and unloading devices allows us to use sheets or coils of raw materials.
For special applications, automatic systems have been developed that allow us to obtain dimensionally controlled gaskets, packaged and counted directly on the production lines.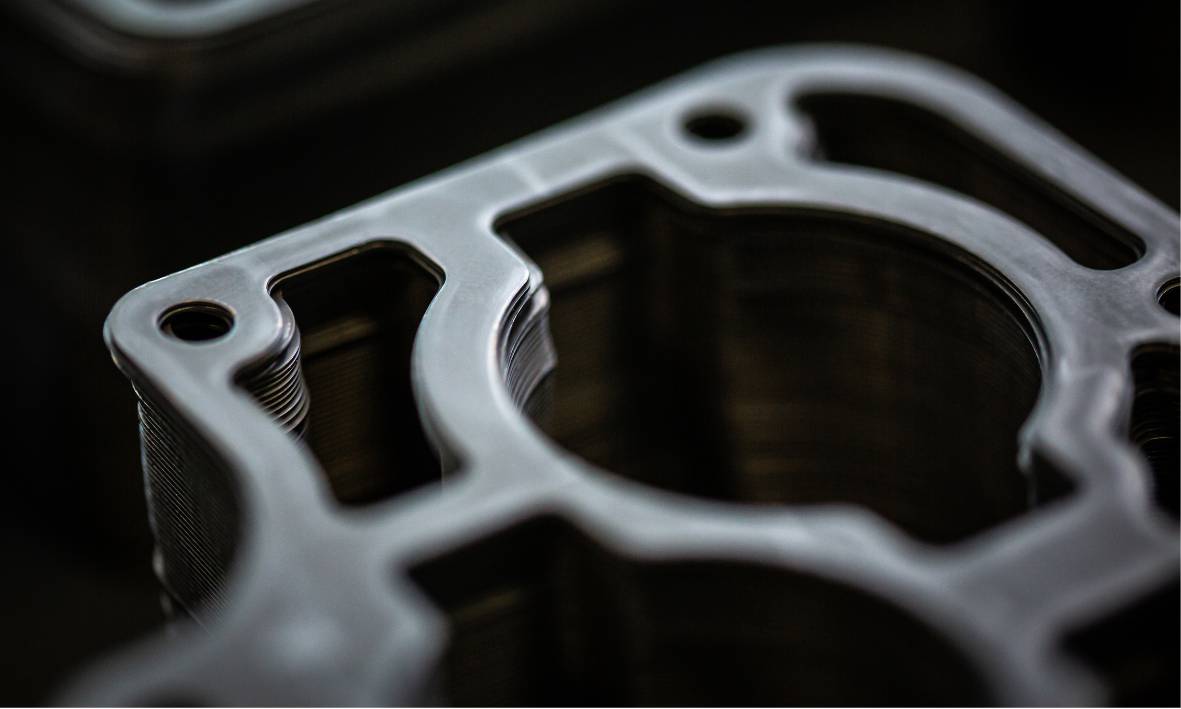 Markets
We use blanking technology to produce gaskets for aluminum radiators, refrigeration compressors, air compressors, reductors, burners, and more generally, fluid control systems.
We also produce gaskets for gas plants and water pumps for the automotive sector.