Cellasto® microcellular polyurethane
Our company has been processing and selling Cellasto semi-finished goods and components since 2012 thanks to the collaboration with BASF Polyurethanes GmbH. BASF SE is a German multinational chemical company located in Lemfoerde.
The partnership with leading raw materials manufacturers allows us to support our customers by proposing the most suitable materials for each application.
Cellasto is a polyurethane microcellular elastomer, which has excellent physical properties on vibration and noise absorption and is therefore used in a wide range of industrial applications.
Characteristics of Cellasto components
Progressive pressure-compression behaviour thanks to the cellular structure of the material
High resistant to dynamic loads
Very small lateral expansion due to its high volume compressibility
High load bearing capacity: static up to 1 N/mm² and dynamic up to 4 N/mm²; the material also supports impulsive loads at 20N/mm².
Low compression set
Completely resistant to aging
Highly resistant to abrasion
Application range for ambient temperatures between -30°C and + 80°C
Different deformation modes as a function of material density. The maximum compression of a Cellasto moulded component depends on its density: possible densities range from 270Kg/m3 to 650Kg/m3.
Quasistatic progressive pressure-compression behaviour
An important data relating to Cellasto concerns the pressure-compression behaviour.
During compression loading, first the pore volume and then the material itself is compressed. It therefore gains rigidity with increasing compression. Cellasto is characterized by progressive pressure compression behaviour.
The maximum compression of Cellasto moulded components depends on their density. The realizable spring excursion increases with decreasing density and can reach up to 80 % of the original length of the component.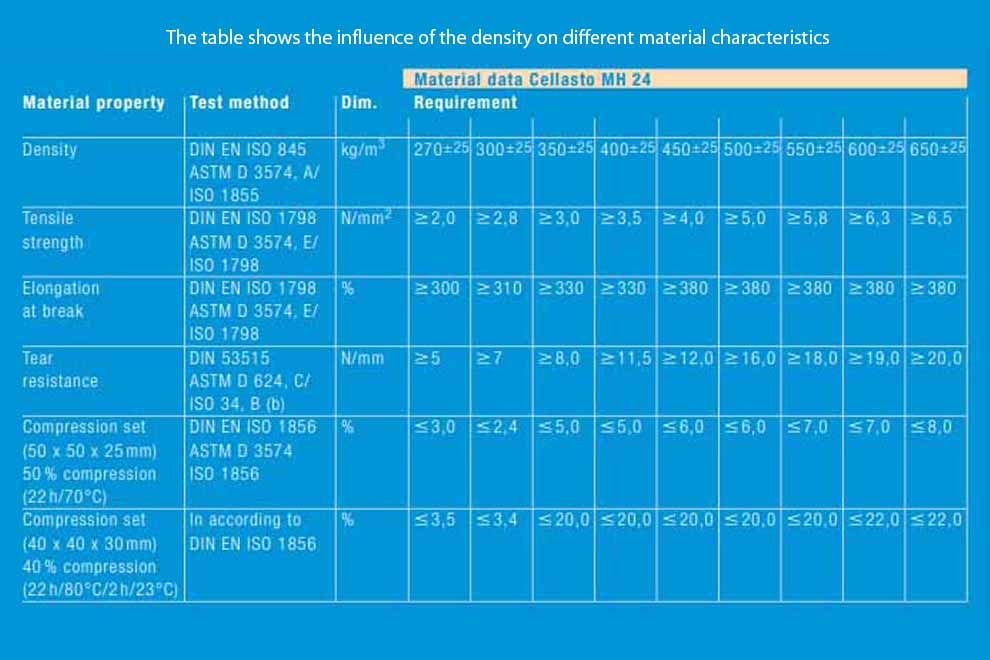 Characteristic curves as a function of temperature
Cellasto behavoiur changes as a function of temperature variation.
Moulded Cellasto components maintain their characteristics substantially intact in the range between 0° and 80 °C, but they gradually harden with decreasing temperature.
Cellasto behavoiur changes also by damping. The material damps a portion of the mechanical energy input and converts it to heat. The dissipating heat thereby increases the temperature in the stressed moulded component. This temperature should not exceed 110°C.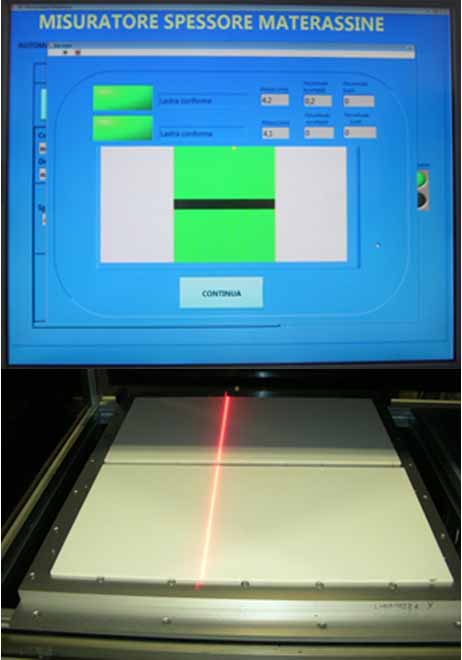 Cellasto processing in Vito Rimoldi
Semi-finished Cellasto components can be processed through different methods to obtain the final product.
At Vito Rimoldi Cellasto blocks are cut to obtain sheets of different thicknesses according to customer requirements.
The cutting process is carried out with extreme accuracy to guarantee tolerance ranges inside tenths of a millimeter.
Our company has designed and manufactured a special laser scanning machine to measure and check the thickness of the sheets after cutting.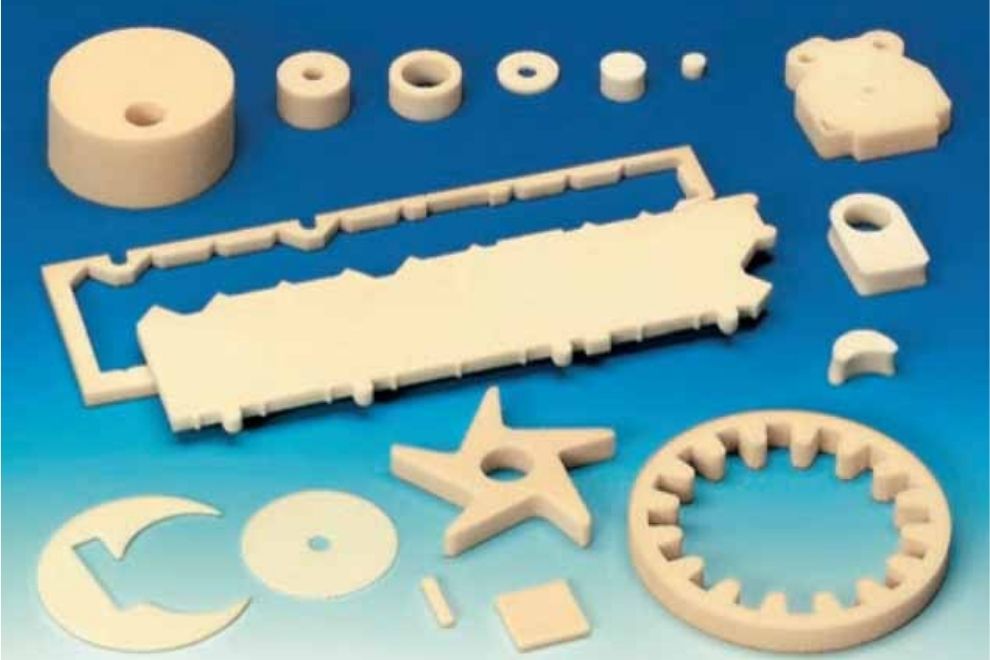 We obtain Cellasto components from the sheets using Waterjet technology, that is, through the jet of water at very high pressure (up to 6000bar).
In the field of rubber or expanded material processing, this technology proves valid, as it does not generate any heat, and the mechanical stress the workpiece is subjected to, is very limited.
​Applications of Cellasto components
Cellasto components and semi-finished goods are used as elastic, damping, anti-vibration, junction and end-of-stroke elements in many industrial applications.
Anti-vibration and end stop elements
Joining elements
Friction dampers
Suspensions
Mortice dead lock
Orthopedic technology
Packaging
Conveyor belts
Cranes bumpers
Lifting systems
Printing rolls
Spring systems for office chair backrest
Semi-finished goods